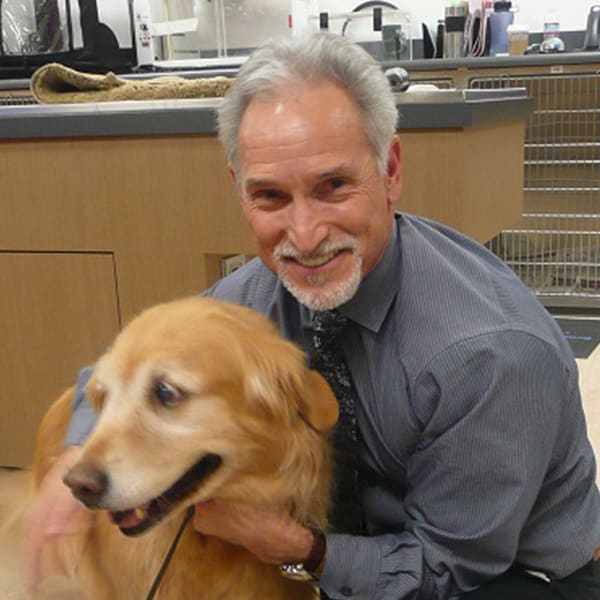 Dr. Terry Kubicka
Dr Kubicka (fondly known as Dr. K), finished his undergraduate work at California Polytechnic State University in San Luis Obispo before going on to U.C. Davis, where he received his D.V.M. degree in 1987. He then completed an internship with Sacramento Animal Medical Group the following year, before starting at Four Corners Veterinary Hospital in 1988, and became a partner in 1989. Dr. Kubicka has enjoyed sharing his compassion for medicine and love for animals with multiple generations of clients over the years at Four Corners Veterinary Hospital. He has always maintained an interest in canine and feline general medicine, surgery and geriatric care.
Dr. Kubicka has served as a director on the local Contra Costa Veterinary Medical Association and the Contra Costa Veterinary Emergency Center for many years. He was first drawn to veterinary medicine at eight years of age when his pet duck "Daisy" had a skin laceration on her neck that his dad sewed up with the family sewing kit.
Over the years, he and his family have enjoyed being puppy raisers for San Rafael Guide Dogs for the Blind. Dr. Kubicka has three adult children, Katie, Christopher and Scott and has recently enjoyed becoming a grandfather. When he is not spending time with his family, Dr. Kubicka also enjoys traveling and judging as an International Figure Skating Technical Specialist.